"Hey Jaime, it's Joe … you're doing pictures for my girlfriend Meredith and I, and Oscar this Saturday …. I'd like to discuss something with you, if you could give me a call back … this is a secret, so don't call Meredith back if you can't get ahold of me … it's something specific I'd like to do and discuss with you …"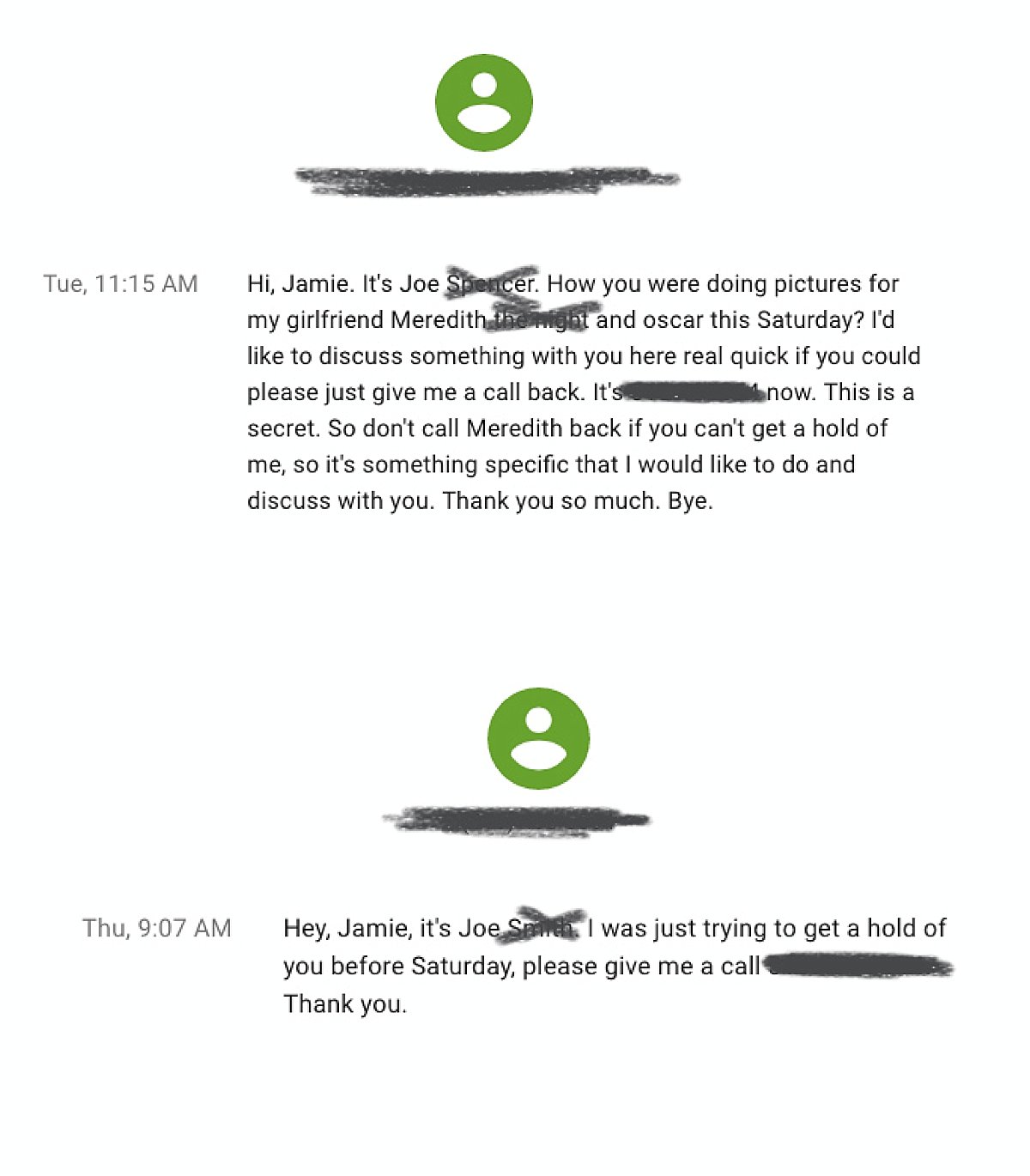 Or something like that, Google Voice transcribes terribly. 😉 I might add, he called me twice … TWO voicemails. Uhhhh … (SORRY JOE!) 🙈
The Bug heard the message –"Mum, is he going to propose?!" Yep, my littles are invested in my photo-family's lives too …
You know … after photographing them quite a few times over the last year, my brain had it that they WERE married! Or engaged … haha! These two … so, so much love and they act as though they've been married for years!
I call him back. He's proposing. Cue my silent screams. And … he wants me to document it! Eeeek! Cue more silent screams & and a happy dance (soooo glad he didn't see that … bwahahaha!). 😂
Here I am, texting back & forth with Meredith AND Joe…about possibly postponing, thanks to the gloomy weather. Well, telling HER we may postpone … telling Joe it's happening. Haha. Gawsh, that was a trip. You simply can't postpone a proposal. Snowstorm in the forecast, but we pushed on … moved the time … he'd picked up the ring … it was happening. A few more texts back & forth over the last few days and we had an idea of how it was going to go down — he'd sneak out to get the ring while Meredith's attention was on Oscar, and that'd be my cue. When he stepped back in, I immediately felt his presence … and excitement … and gawsh, I about exploded with feelings! Ha! 😍😍😍
Thankfully, Iowa's weather cooperated (for the most part). I pulled into their driveway, trying to hide the ridiculous smile that was swallowing my face, thinking to myself, "shake it off dude!!! don't spill the beans!" Luckily, I got myself under control & into photographer mode.
I took a breath … walked inside … and started shooting.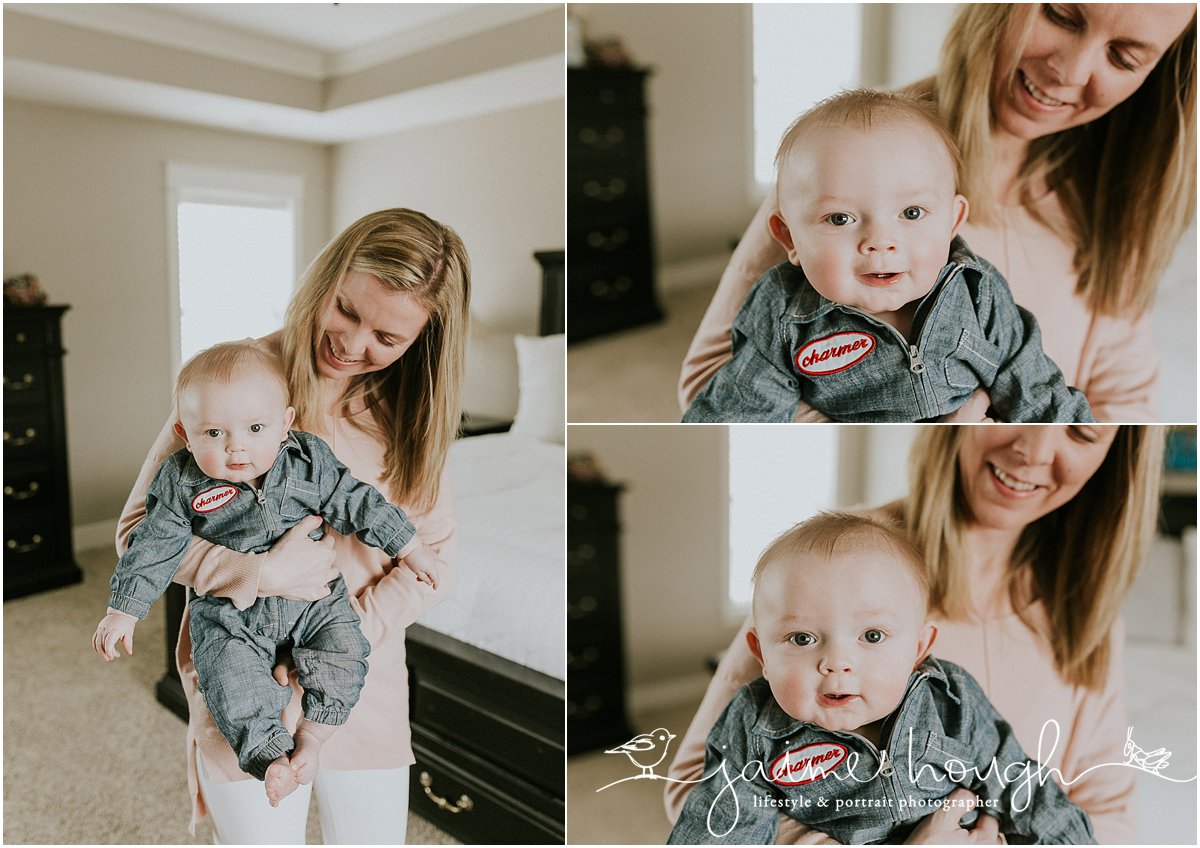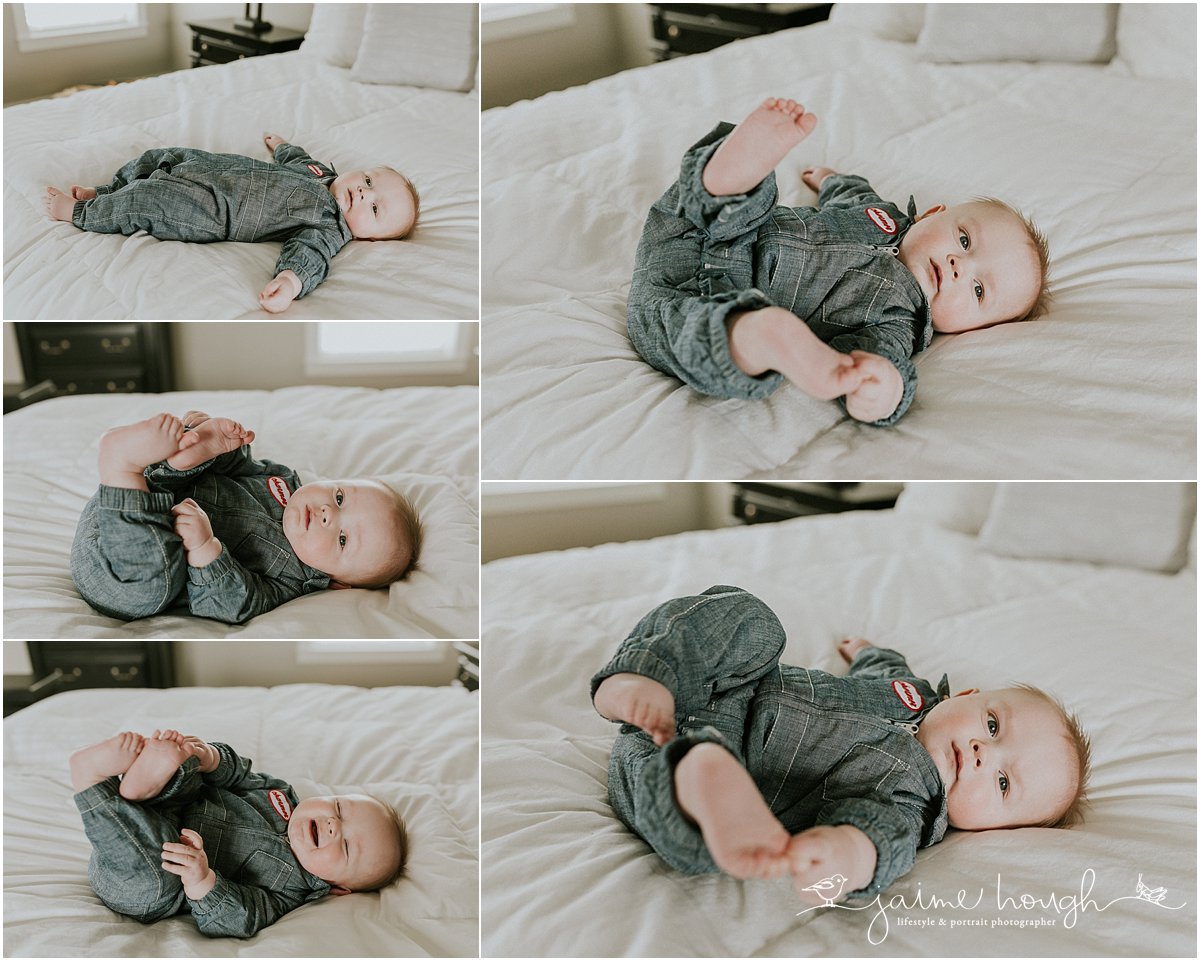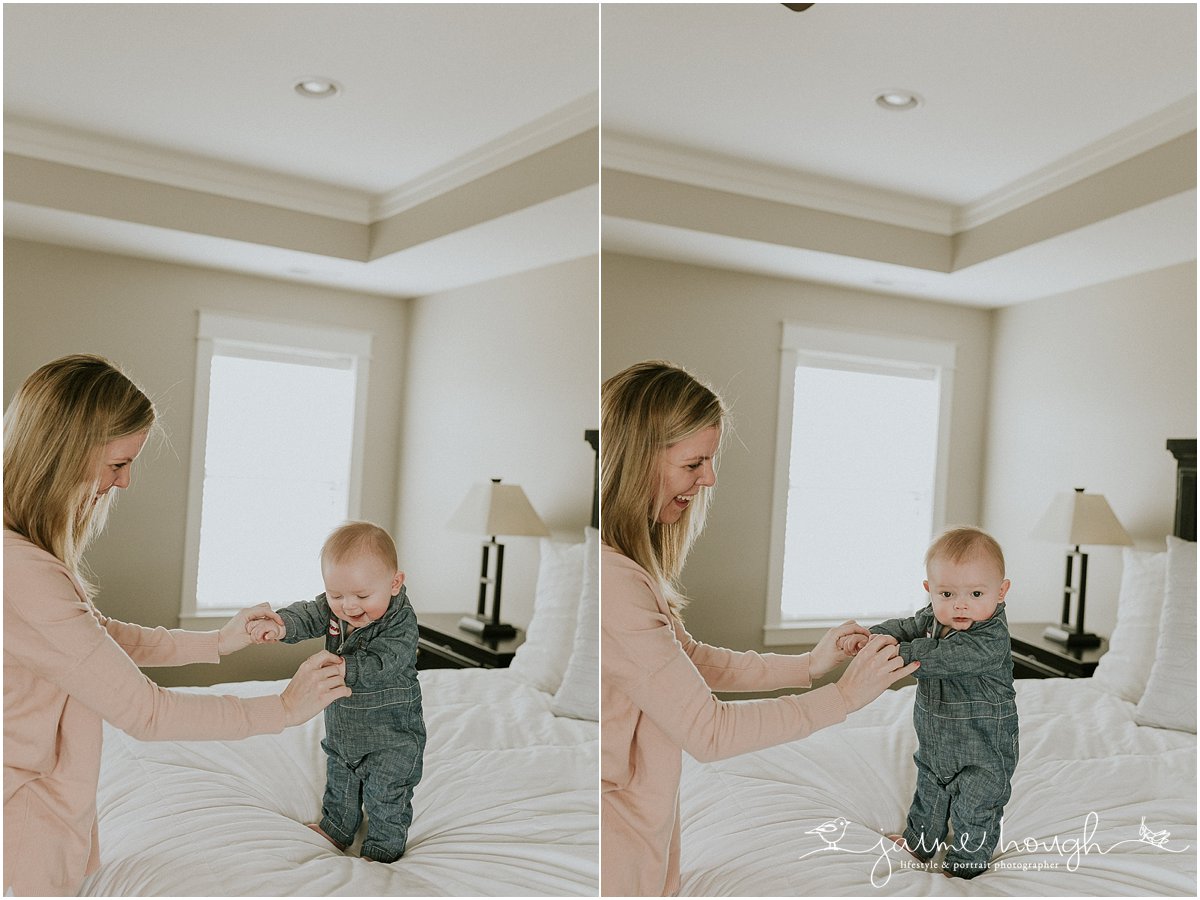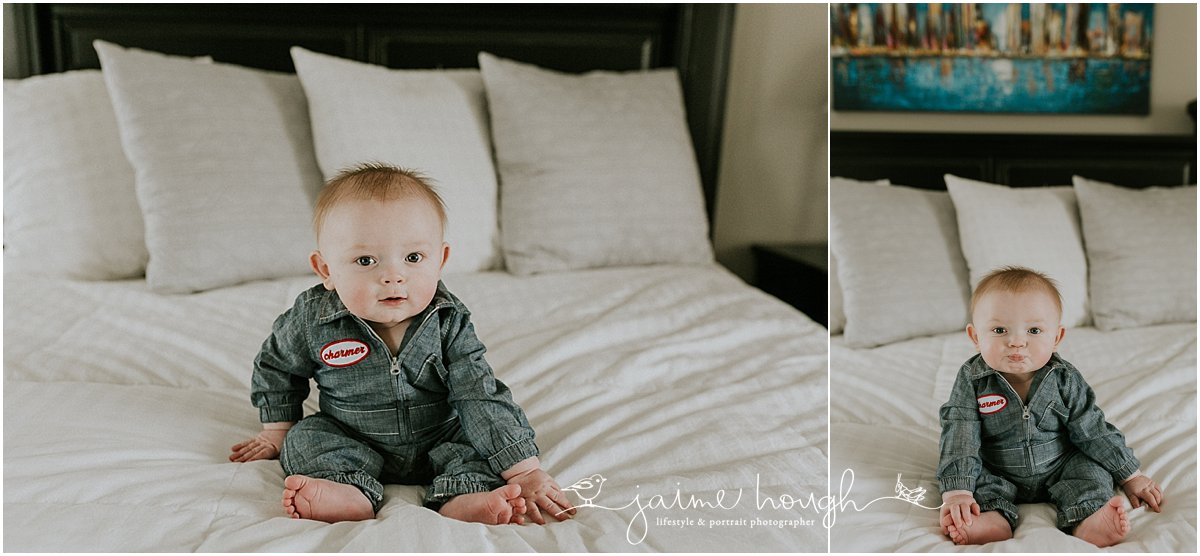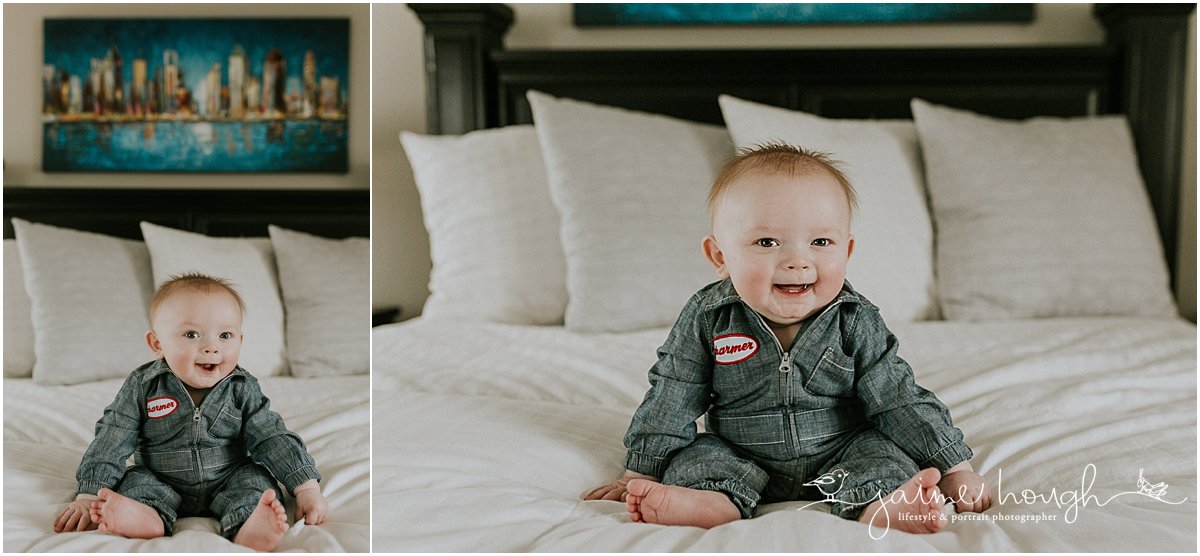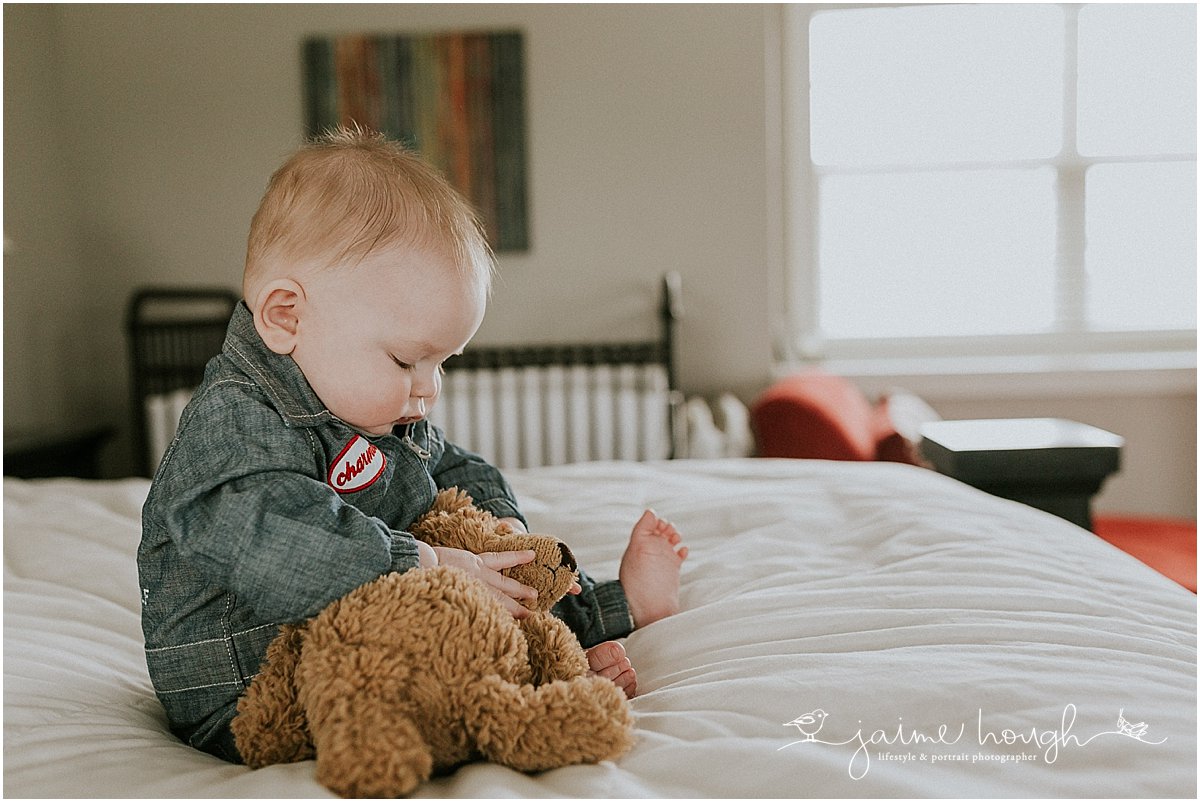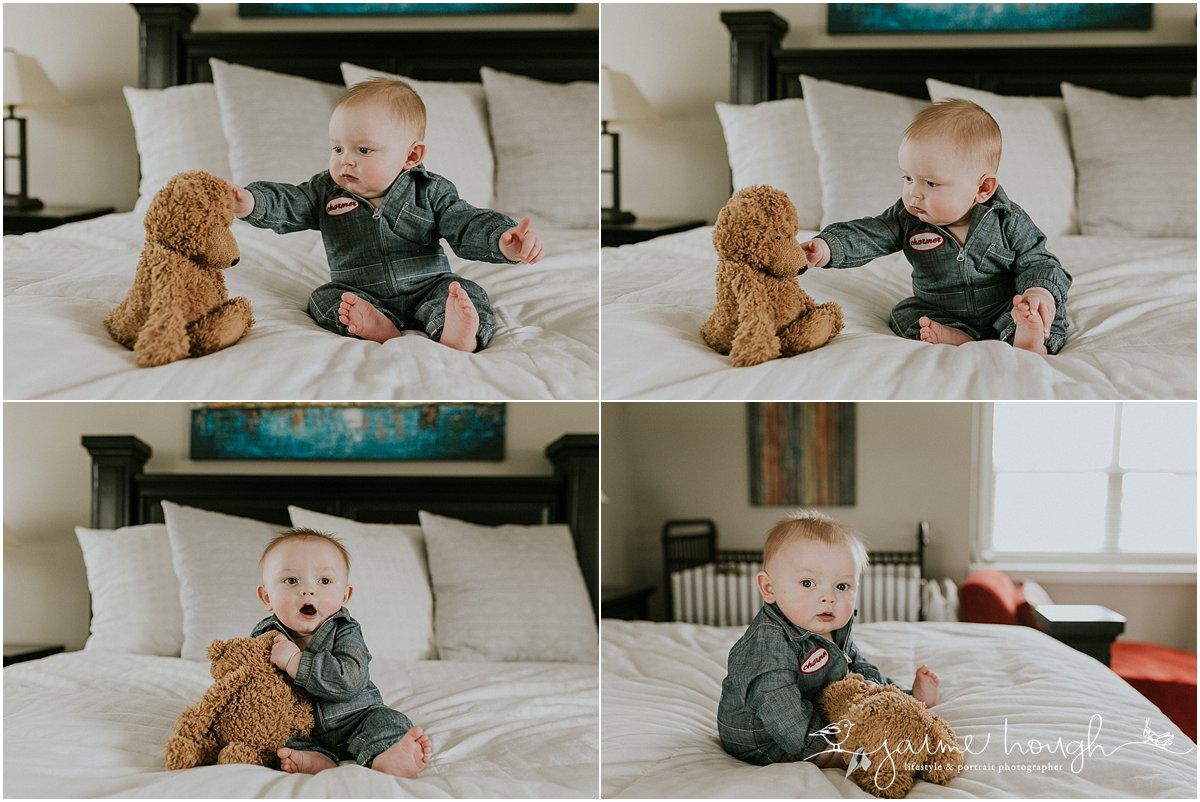 I'll hand it over to Meredith now …
"Yesterday, during Oscar's 6 month photo shoot, a very special event happened … and our photographer was there to capture it. Joe and I are so excited to call each other Fiancé' and celebrate the next best part of our life together.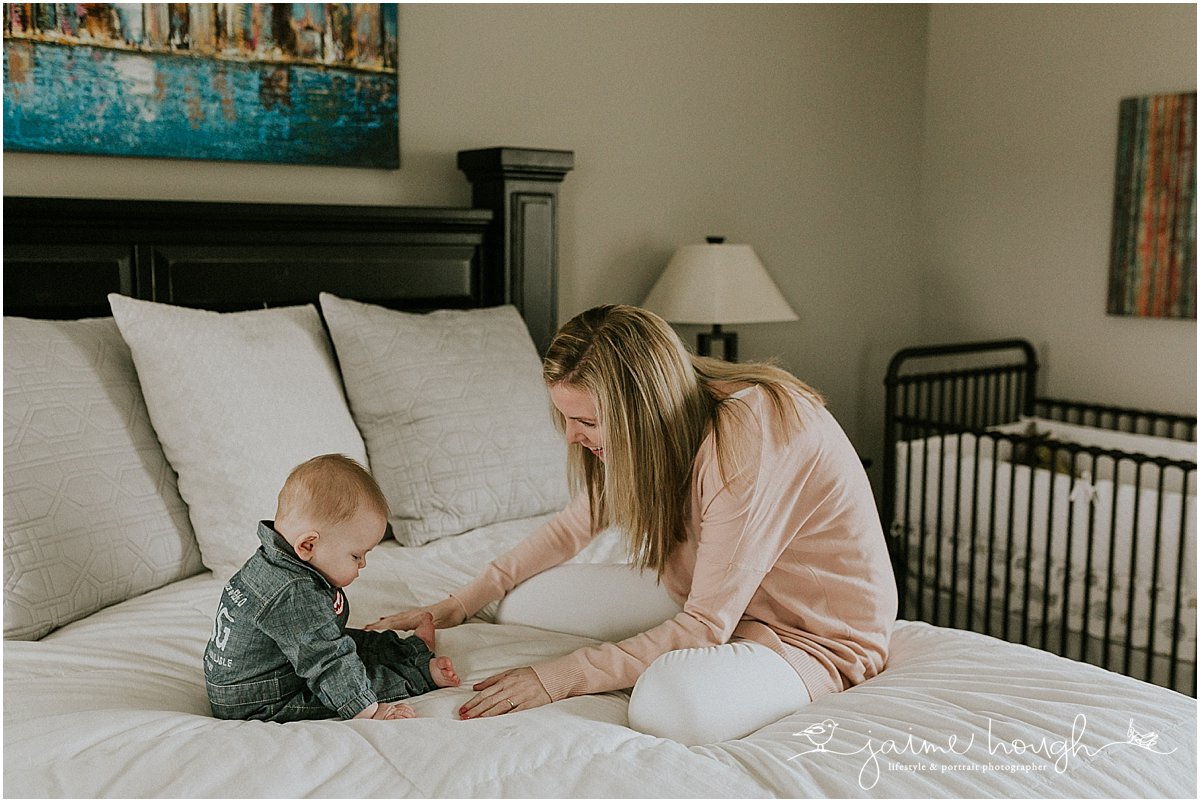 When Jaime said it was time for some more photos with Oscar and Mom, I was laying down with him. She said, "This isn't working, let's have you stand up." and had me face towards the other wall so Oscar was in the light.
Then, she asked me to turn towards her … and I'm thinking she was just posing us differently. Joe was down on one knee, asking me to be more than just a Mom to Oscar and girlfriend to him … but to be his wife.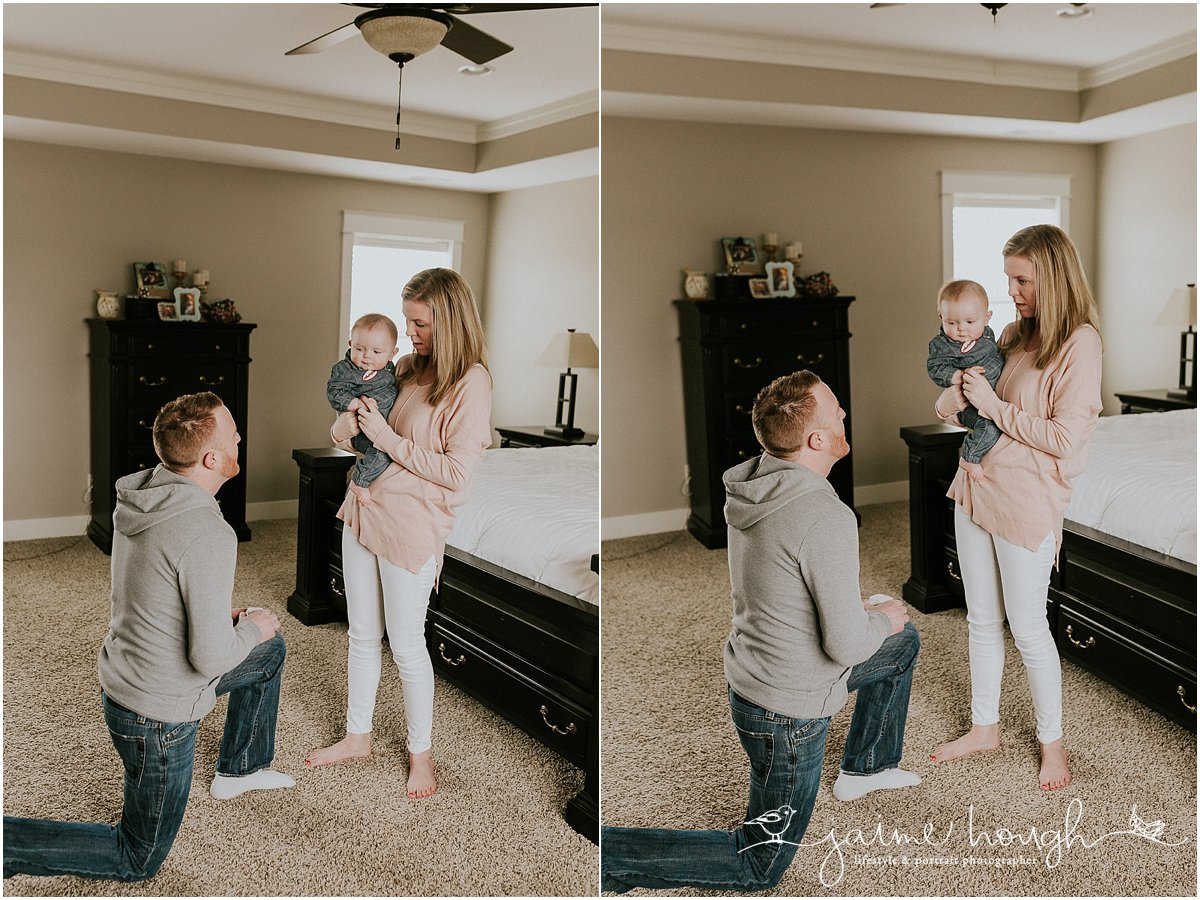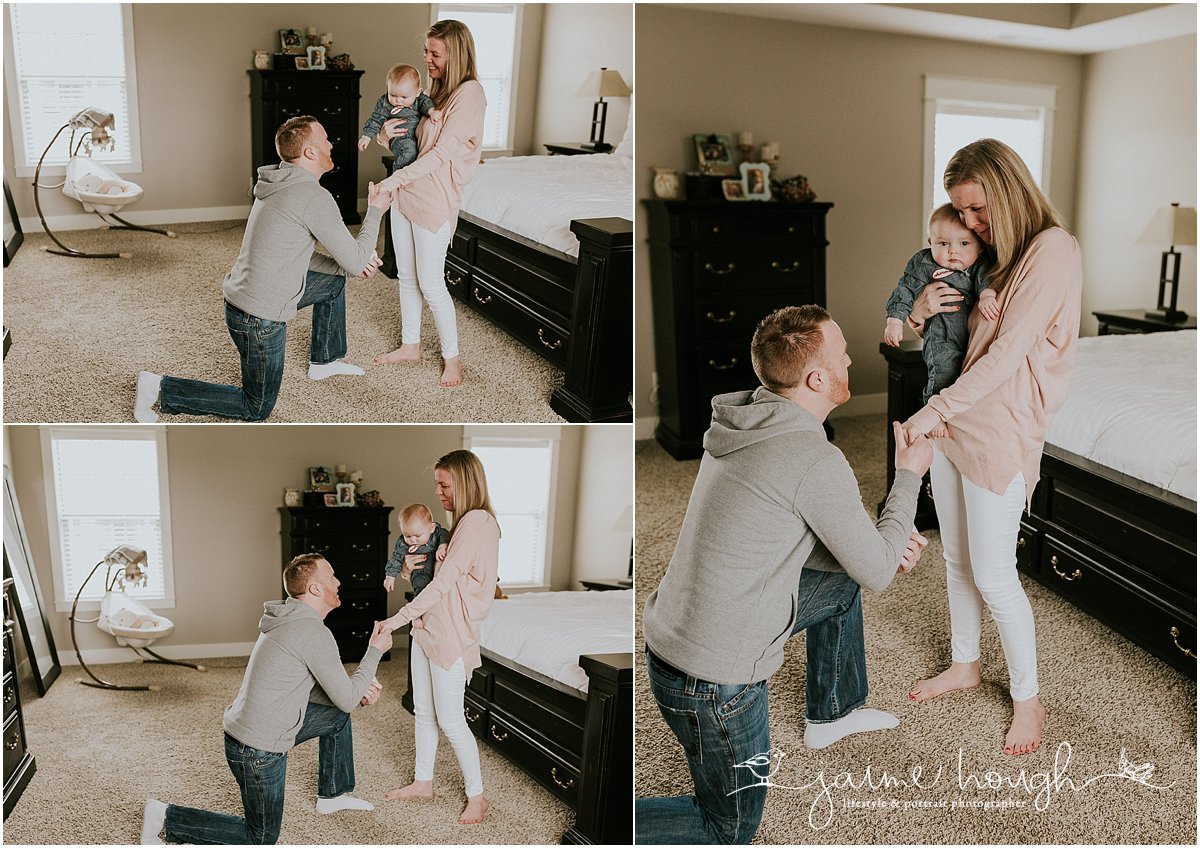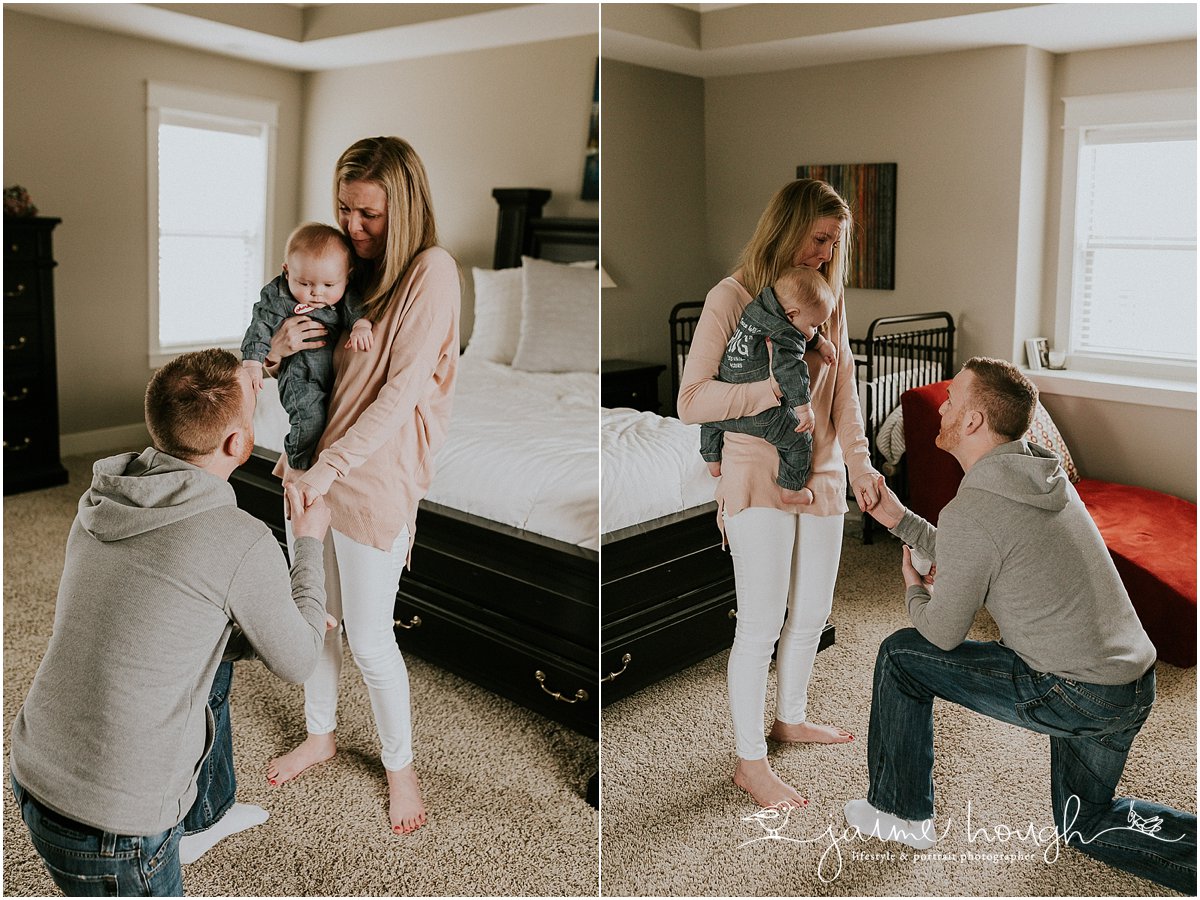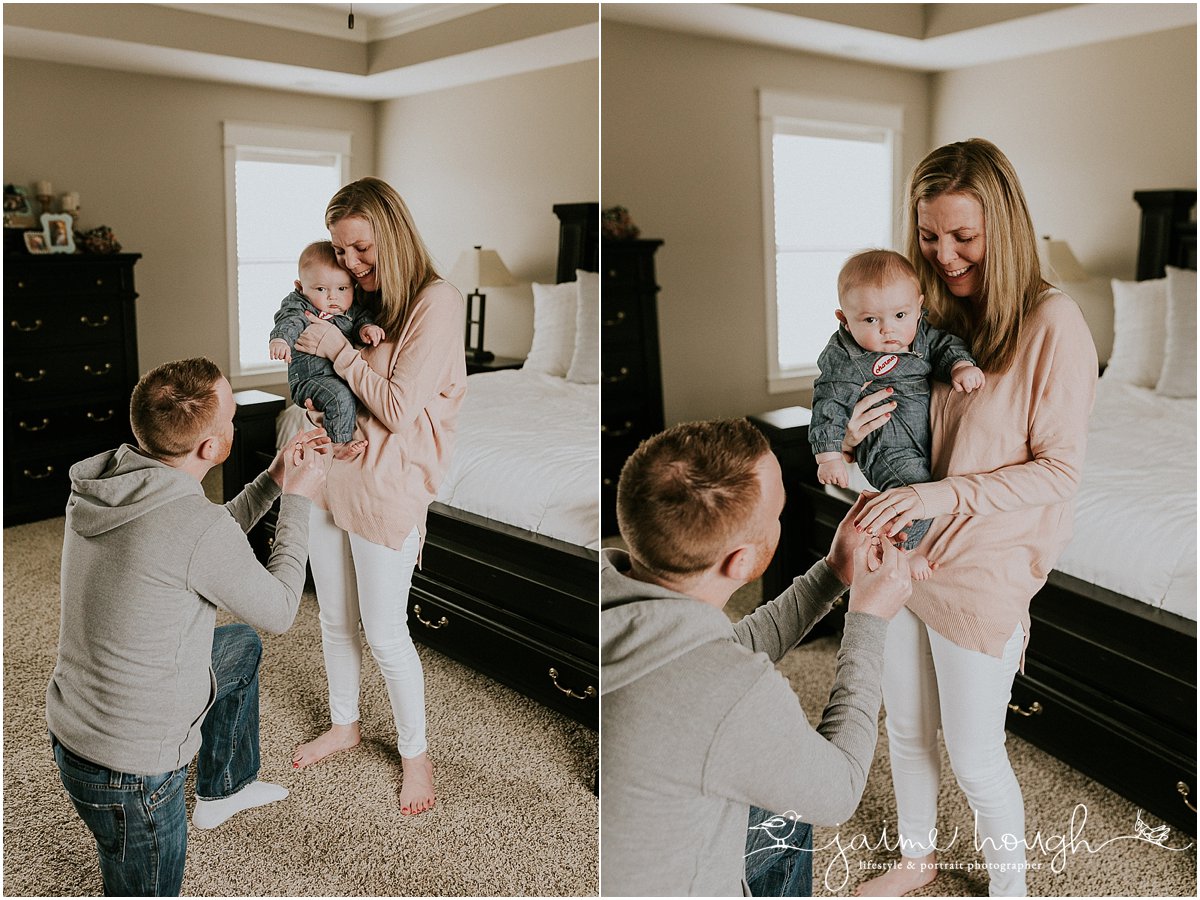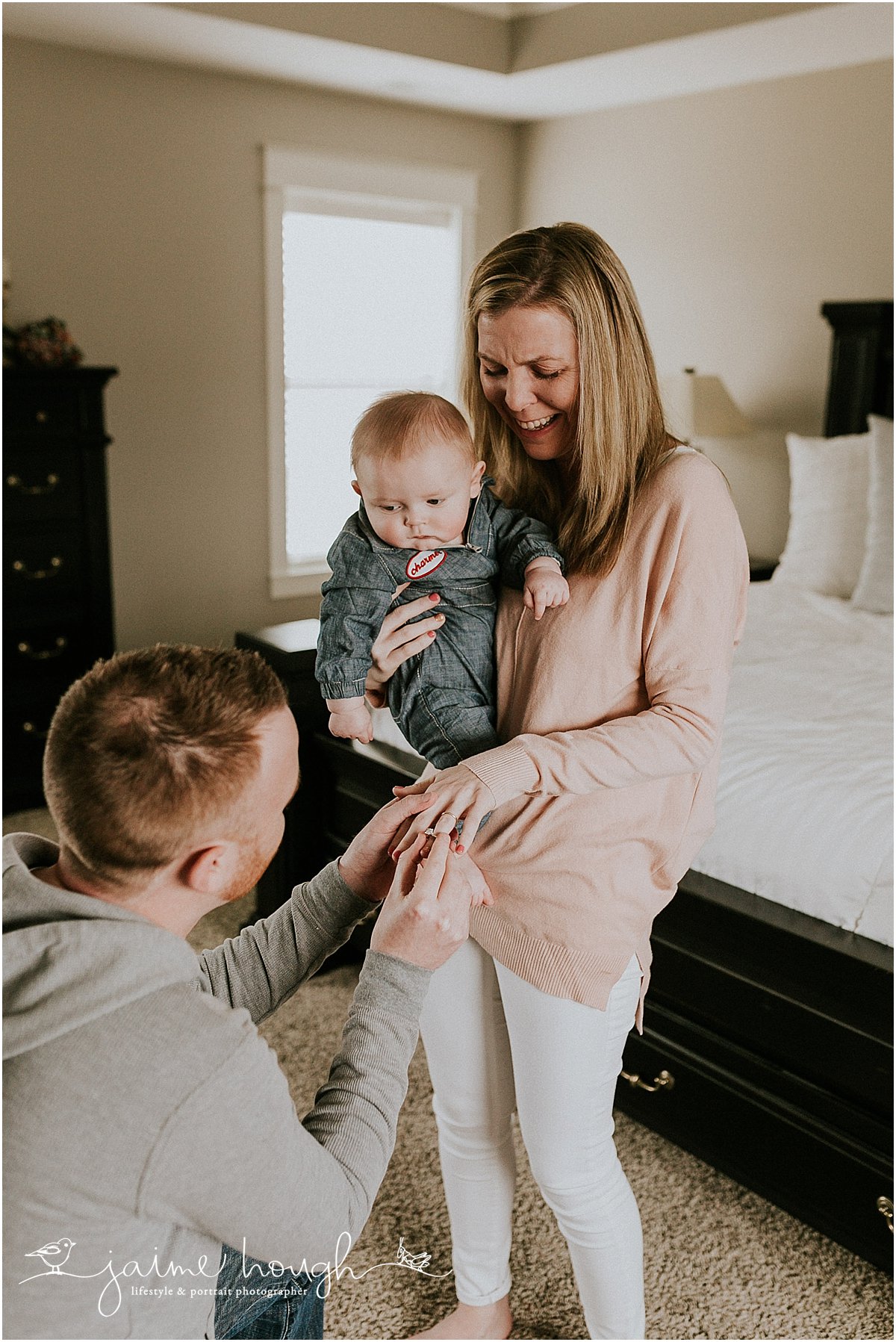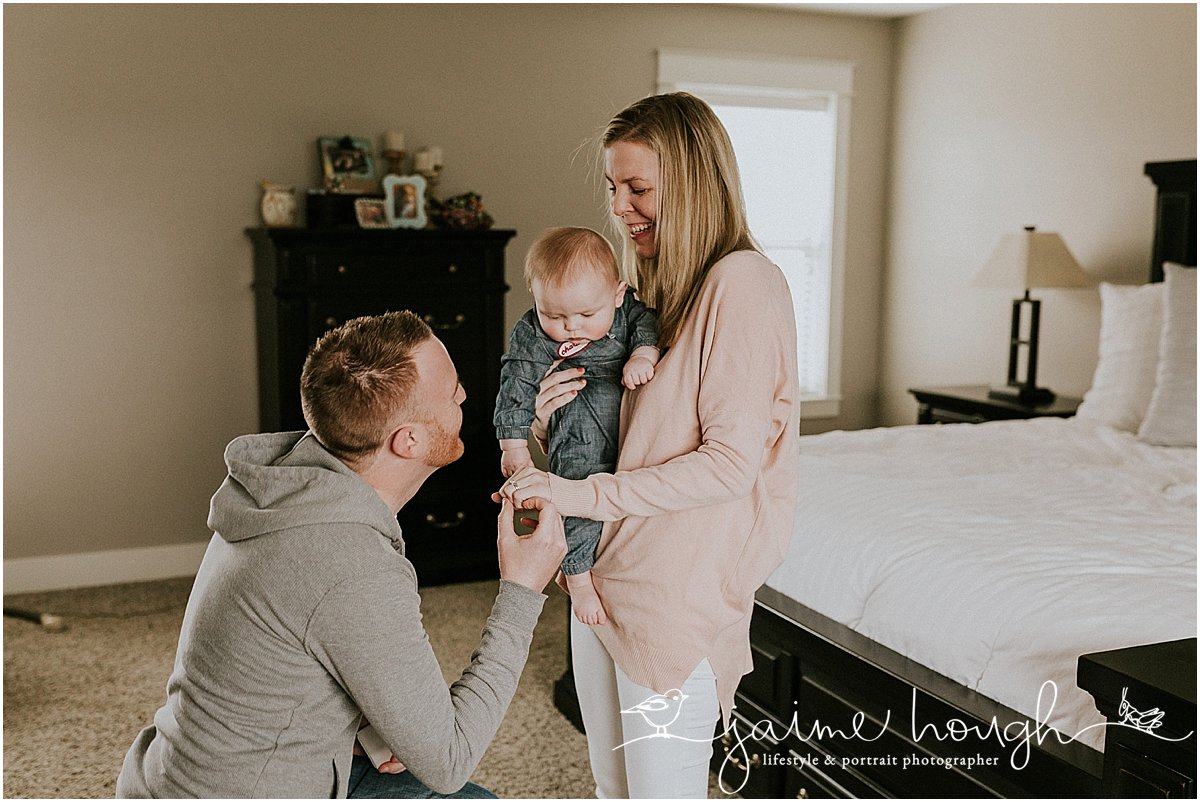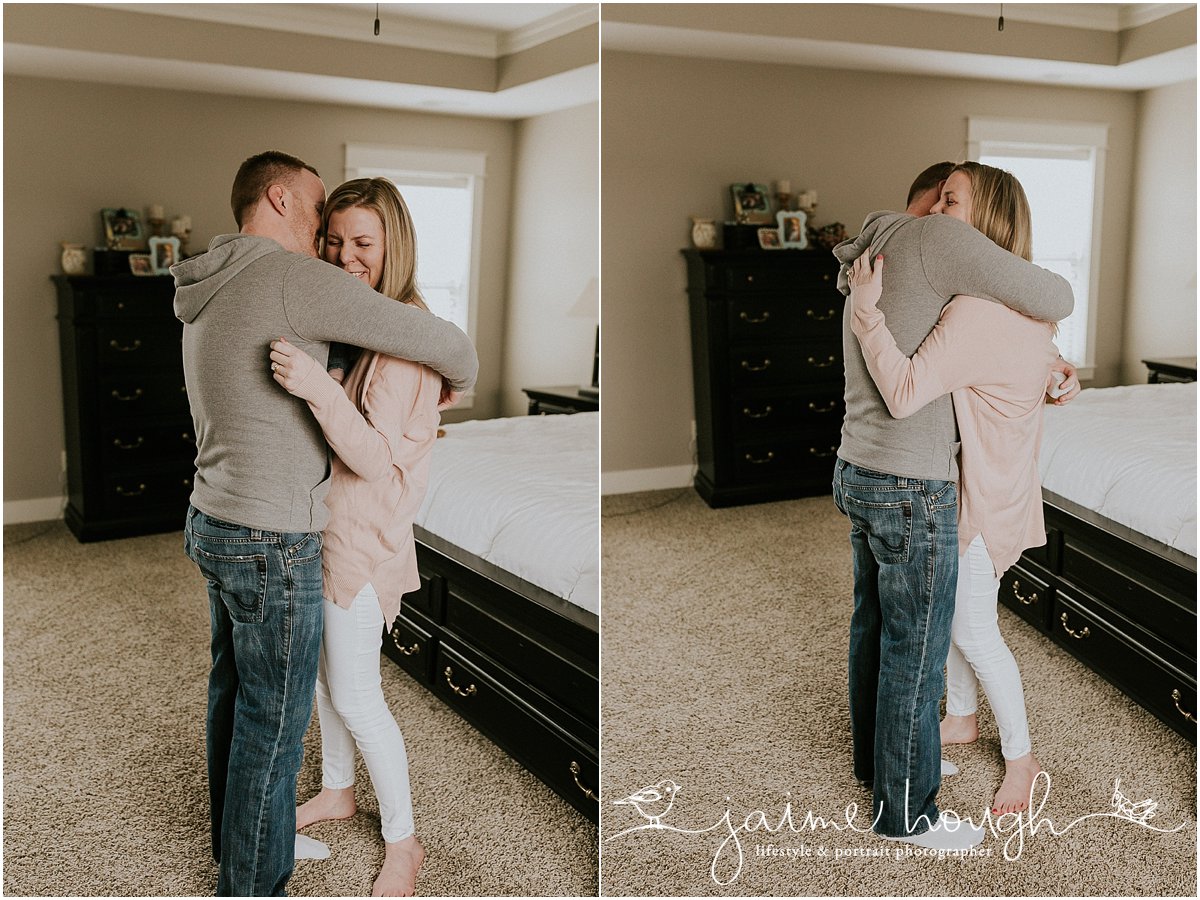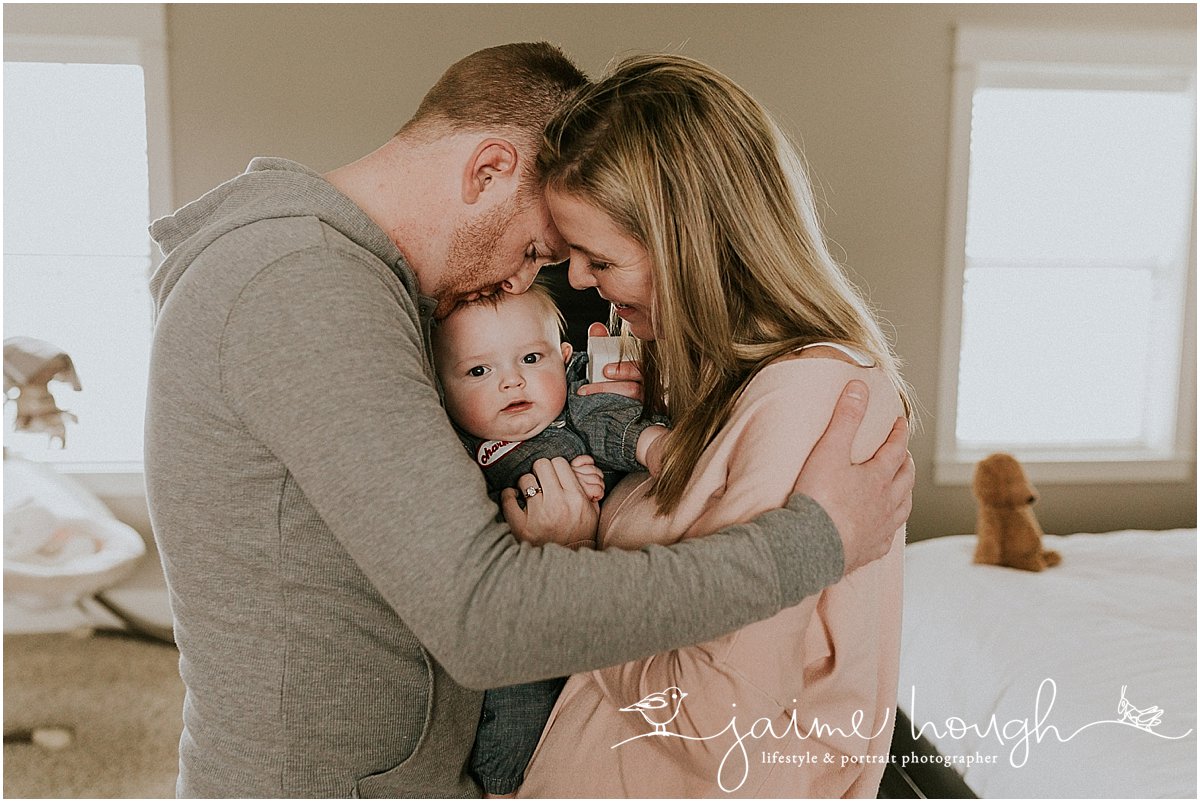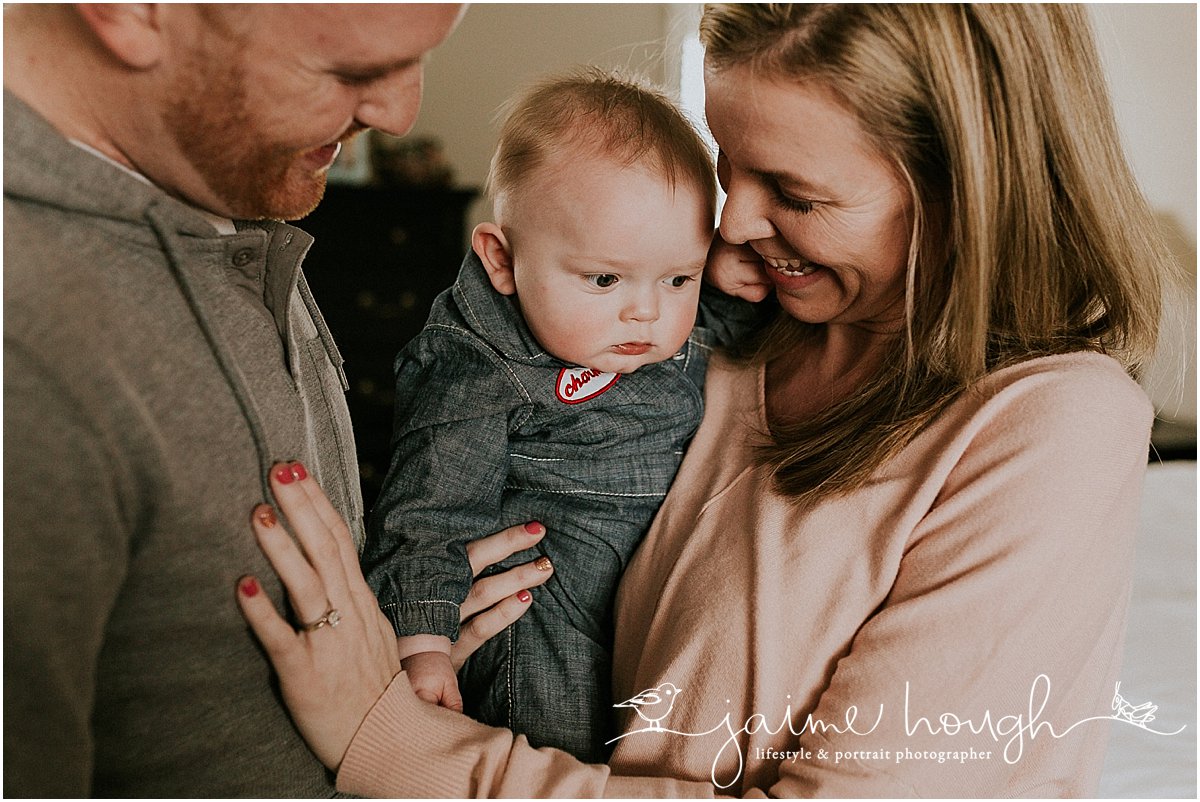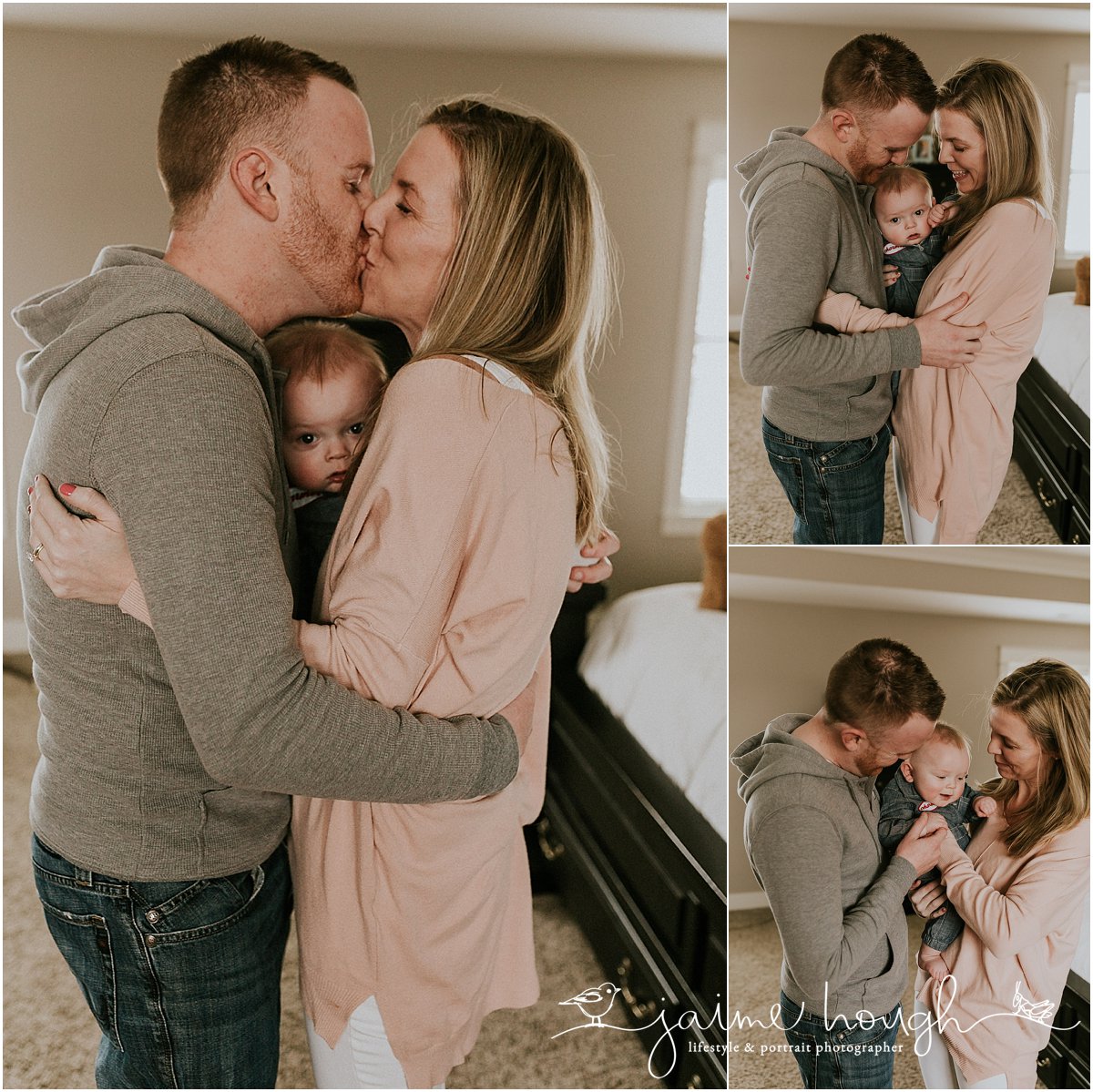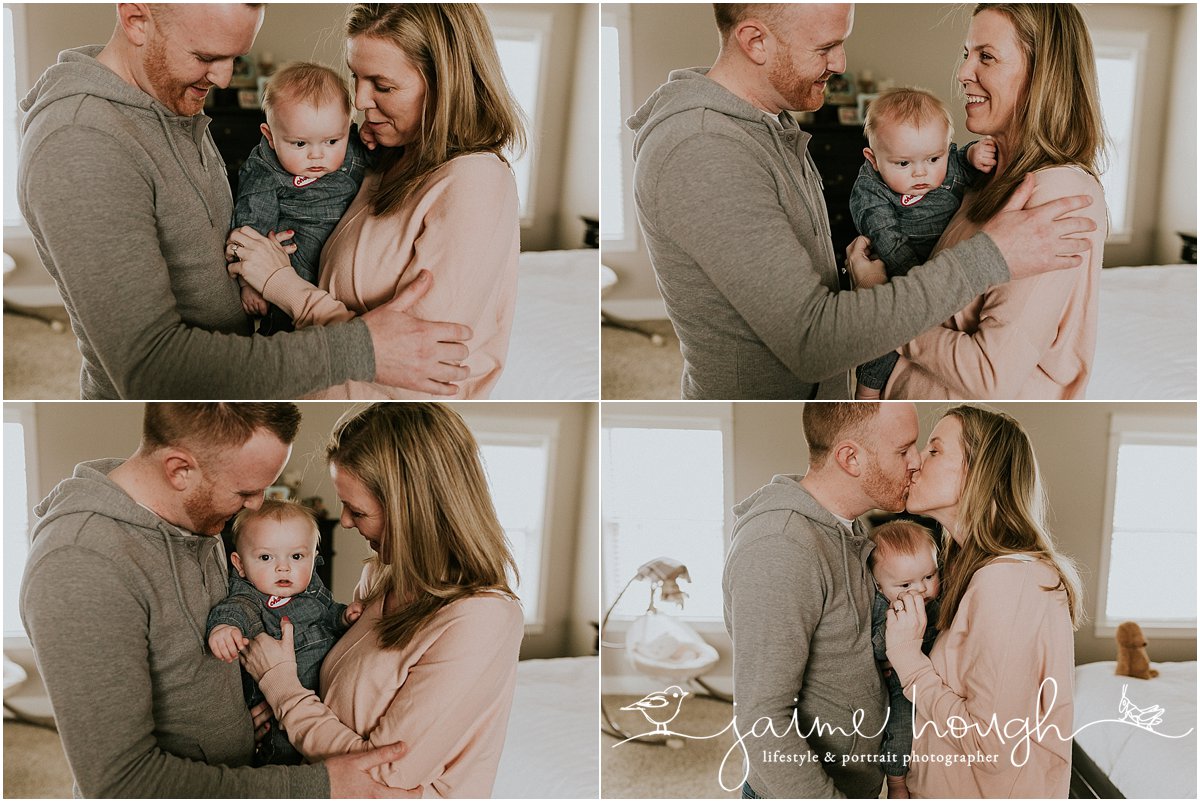 After tears and lots of kisses for Oscar and Joe, I, of course, said YES!"
Meredith is hilarious, btw … not long after the proposal, she said … "Jaime, you're going to have to come with us to Hawaii …"
Me: "You're getting married in Hawaii?!"
Joe: "Apparently we're getting married in Hawaii and you're coming with."
Me: Well, that is the only west coast state I haven't seen." 😉
Meredith: "See? There yuh go!"
I about died laughing … 😂 😂 😂 We all had a good giggle, actually … gawsh, I love them.
This was the 3rd proposal I've witnessed in my life … the 2nd I've photo'd … but the ONLY one that meant something to me. Have I mentioned that I freaking LOVE these people?!
And, as I'm walking out the door, I asked Joe, "When's the wedding??"
"Tomorrow!" he said with a grin.
"Isn't that a bit soon?"
"Nah."
"I guess not, I mean … it has been a long, long time coming, eh?"
"26 years in the making!"
Congratulations, guys! I am SO happy for you … and here's to the NEXT 26 … and many, many more!
Cheers!
Jaime