Can you believe 2016 is already here?! I can't remember a time when an entire year flew by as fast as 2015 did, and here it is time for my annual booking special! This kind of deal only comes around once a year at the start of the year and lasts through January 31st, 2016!
If you're wanting a photo session with me at any point during 2016, whether it's a newborn, child/senior/family portrait session, a documentary/in-home session, simple sesh, or a baby planner collective, this is the BEST time to book! To receive $125 off (excludes school portrait sessions & simple sessions) your session fee, you need only pay a $150 deposit now — the discount will be taken off the balance due, which as always, is due 1 week before your session date. 🙂
E-mail me at jaimehoughphotography@gmail.com OR click HERE to fill out a booking request form — don't forget to mention the booking special in your message!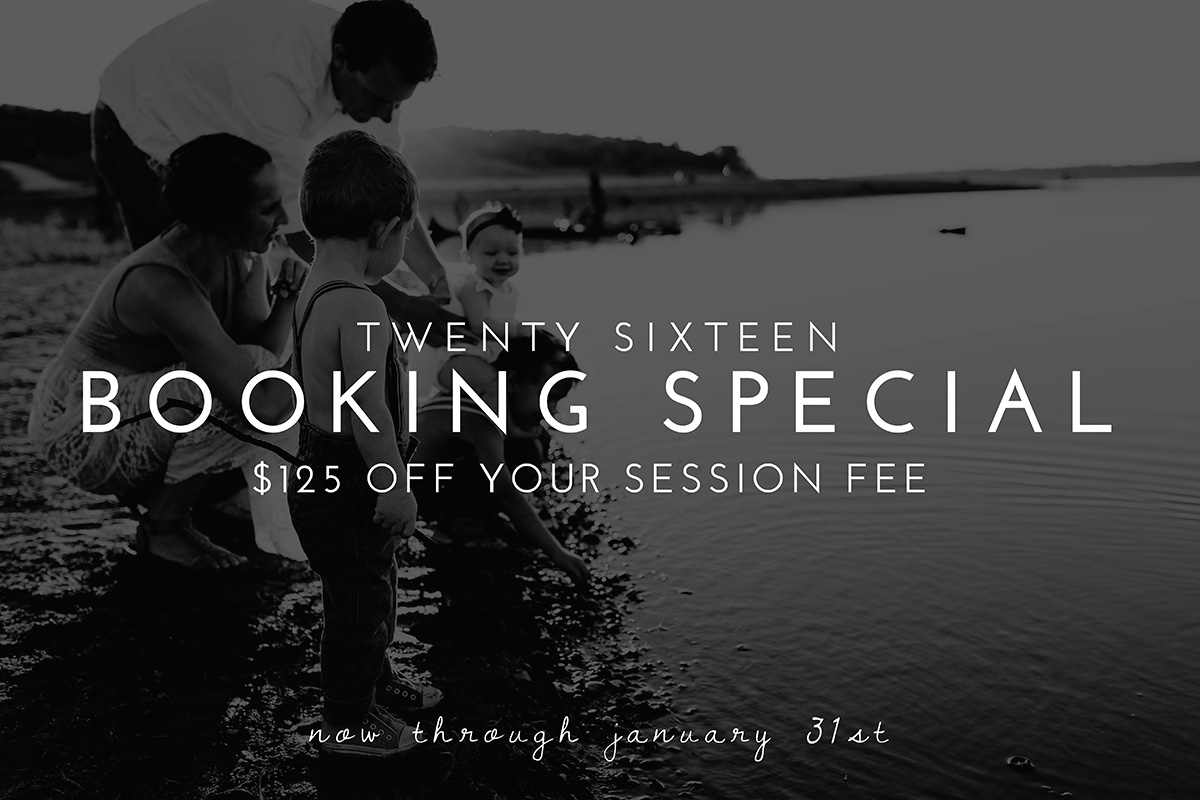 **Note: Excludes Fine Art School Portrait Sessions.
—
thanks so much,
jaime