Hi friends!
In honor of launching my blog, I have a sweet 2015 Booking Special just for you! YAY! It's a good one too, so be sure to snag it whilst you can … this incentive is only valid from April 9, 2015 – May 9th, 2015 … and once it's gone, it won't be back until this time next year! 🙂
Just so you know, you CAN book now and choose a session date at any point during 2015, so it's a great way to get your fall photo session booked and out of the way before the fall family portrait rush hits. Share with your friends & families & neighbors too — if you BOTH book, you'll BOTH receive a complimentary desk print from your sessions!
To see sample images from each session style and a summary of what they include, click HERE …
To book your session or to get more info, just click HERE to fill out an inquiry …
Details below …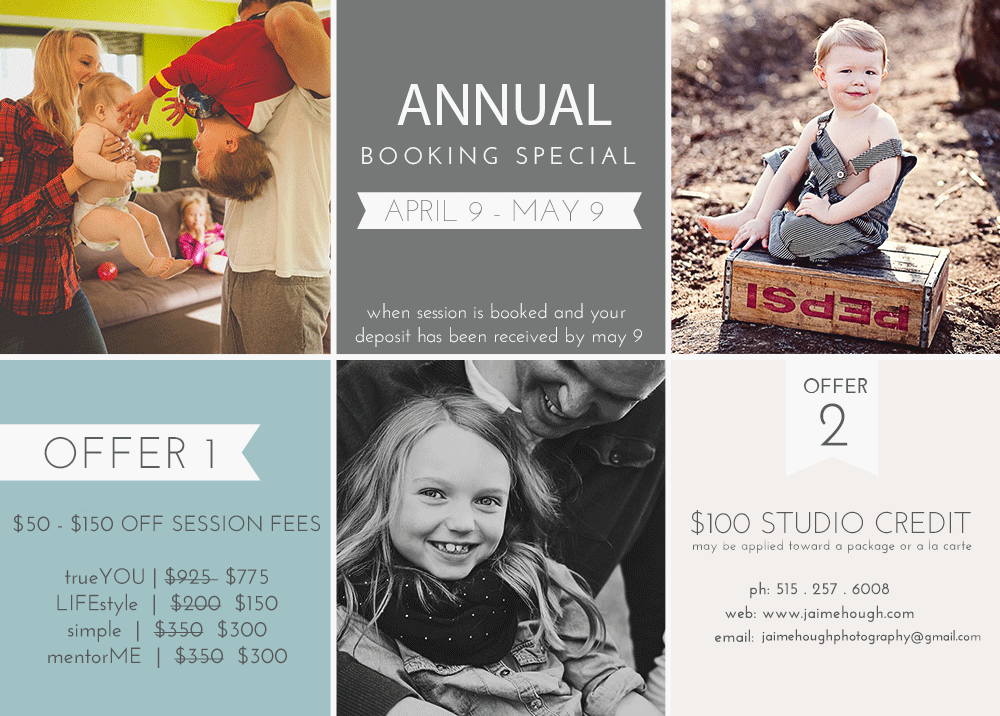 Cheers!
Jaime